5mm Super Fine Tip - Water Erasable Blue Ink


Water Erasable Marking Pens are ideal for transferring an embroidery or cross stitch pattern to the fabric or designing directly on the fabric.
An super fine point an blue in make this water erasable pen perfect for pattern tracing and embroidery or quilting guidelines. Do not iron over marks or launder until completely erasing with plain water. Remove marks before 2 weeks, marks may fade over time with humidity. Chacopa Kanda water erasable, xtra fine point .5mm blue pen.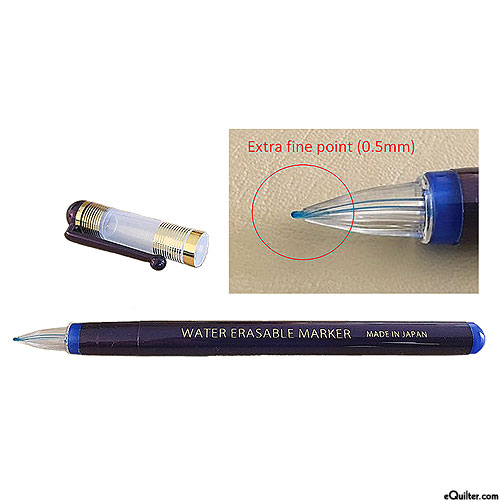 Water Erasable
Super Fine tip for your delicate sewing.
Write very smoothly
Made in Japan